Payor
Navigating the Impact of Semaglutide (GLP-1) on Health Plans and Risk-Bearing Entities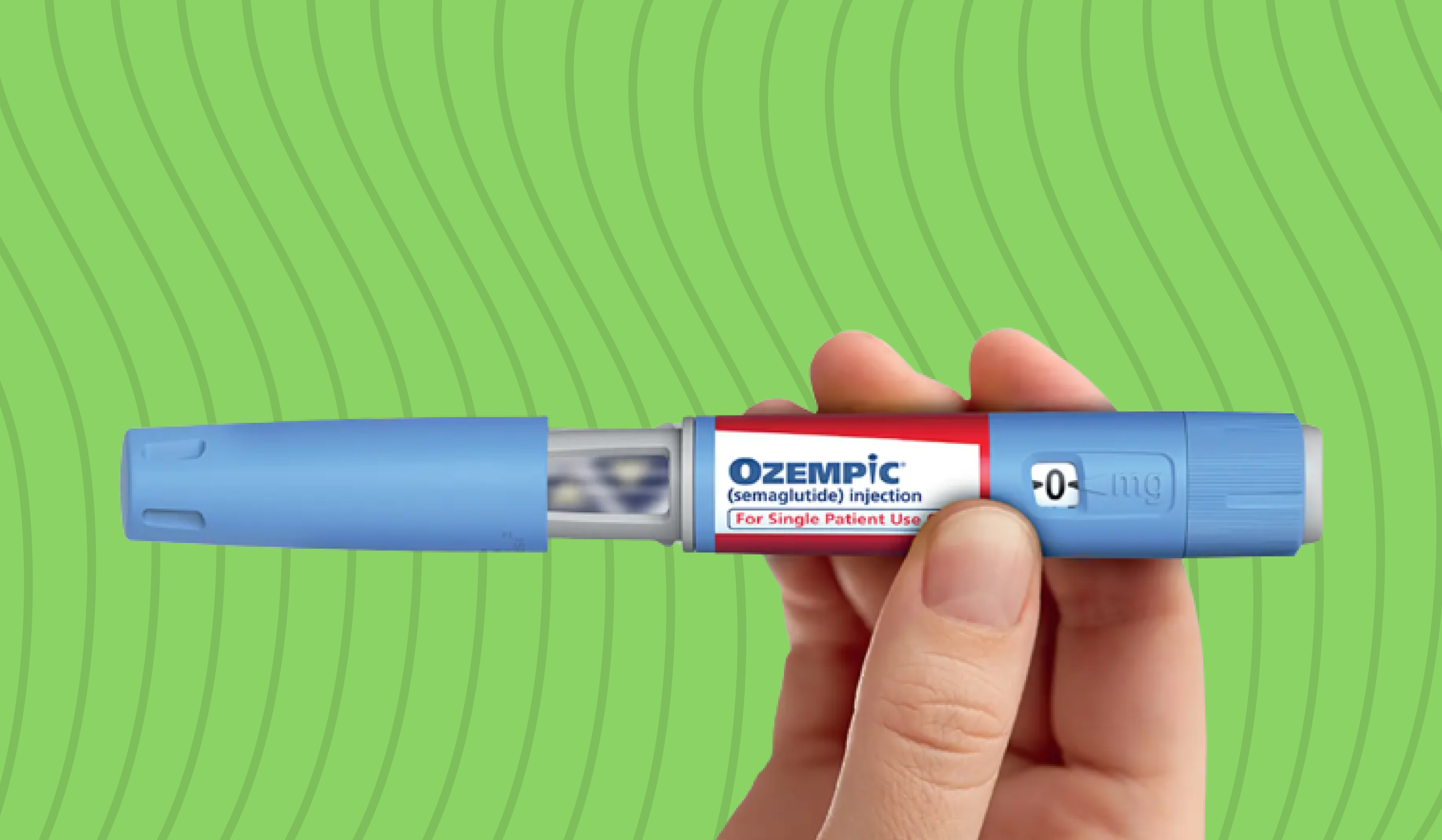 By Andrew Ninh
In the realm of U.S. healthcare, the arrival of Semaglutide and other GLP-1s has triggered a cascade of responses among varied stakeholders. These drugs present a game-changer in treating diabetes and obesity, requiring a detailed exploration of their implications on diverse health plans and risk-bearing entities, each with distinct reactions and strategies regarding Semaglutide utilization.
Off-label use of Ozempic, a Semaglutide sold by Novo Nordisk, for weight loss has surged precipitously in 2022 into 2023. The drug, similar to Wegovy (officially approved by the FDA for obesity), can cost upwards of $10,000 annually without insurance coverage. Promoted over Social Media by celebrities such as Kim Kardashian, Mindy Kaling, and even the All-in Podcast. In addition to consumer interest, use of GLP-1s have become a hair-on-fire problem for Health Plans and other Risk-Bearing Entities (>80% of plans are concerned about GLP-1 utilization[1]  and off label use[2]).
Understanding Semaglutide
Semaglutide is a cutting-edge and transformative medication for treating two widespread health conditions – diabetes and obesity. This prescription medication mimics the actions of a natural hormone called glucagon-like peptide-1 (GLP-1) in the body. The drug stimulates the release of insulin from the pancreas and inhibits the release of glucagon. Thus, these actions control blood sugar levels, reducing the need for insulin.
Semaglutide also helps in weight loss by reducing appetite, increasing feelings of fullness, and promoting fat breakdown. In addition, the drug is administered as a once-weekly injection, promoting convenience and adherence to treatment plans, which is crucial for positive health outcomes[3].
The side effects of GLP-1 agonists, including Semaglutide, are commonly gastrointestinal problems- nausea, vomiting, dyspepsia, diarrhea etc. However, these symptoms are dose dependent. Some may experience dizziness, headaches, and mild tachycardia. The risk of low blood glucose is also present but unlikely.  Contraindications include a history of gall bladder disease, pancreatitis, or medullary thyroid cancer.
The Response of Different Payors
Most payers confine the coverage of GLP-1s like Ozempic exclusively to diabetes care, with only 22% of employer-sponsored plans offering coverage for prescription weight loss drugs in 2022. Some physicians have been prescribing Ozempic off-label for weight loss, occasionally gaining coverage by providing documentation of poorly regulated blood glucose levels or prediabetes.
In this intricate healthcare landscape, different entities shoulder varied responsibilities and risks:
Employers: Employers, both ERISA and fully-insured, who oversee about 20% (60M) of total lives in the U.S., may adopt a cautious approach. To mitigate risk, they might consider Semaglutide and other GLP-1 drugs as experimental, potentially leading to a reluctance in coverage and placing the financial burden on the patients. Since 2022, many insurers have already restricted coverage for these medications.

In 2023, health insurance carriers, most notably Anthem Blue Cross Blue Shield (Elevance), began clamping down on off-label prescriptions of weight loss drugs like Ozempic. As of June 12, Anthem BCBS has sent around 150 letters to providers in Missouri, New York, and North Carolina, cautioning against prescribing Ozempic to non-diabetic patients, citing national shortages due to a surge in off-label prescriptions and consequent access issues for diabetic patients. The letters revealed that 60% of Ozempic prescriptions lacked sufficient evidence of diabetes, leading to a potential referral to state licensure boards or law enforcement for suspected inappropriate or fraudulent activity[4].
Government Plans (Medicare Advantage, Managed Medicaid, FFS Medicare): Representing about 50% of insured lives in the U.S. (60M Medicare, 90M Medicaid), these entities grapple with diverse risks and variations in local markets. The key is understanding each entity's risk profile – whether they bear the risk for Parts A and B only, Global Risk, or Full Risk. The surge in Semaglutide usage might prompt Medicare Advantage plans to adjust pharmacy target bonuses for partnered medical groups, or offloading risk to another entity like Reinsurance, PBM, or global risk medical groups wherever possible.

Prescription in the Medicare FFS market however, may potentially remain challenging for CMS to regulate as the program is developed to be "pay and chase" – and we are skeptical PBMs with Prescription Drug Part D Plans are properly incentivized to manage spend. Or at least according to Cigna's and CVS's Q2 2023 earnings, they see the 50% rebates from Ozempic as additive to their bottom line.
Medical Groups: This brings us to a group that is increasingly bearing more responsibilities and risk, but has historically had checkered outcomes. Medical groups must meticulously manage GLP-1 spend and appropriateness of use, a task made more complex by the unanticipated rise in Semaglutide popularity. With already thin margins and complex operations with hundreds of different payors and risk arrangements, we've noticed Medical Groups are at most risk and urgently need solutions to manage this rapidly growing drug spend category.

At least through their employee plans, the University of Texas System and Ascension are large Provider entities that have ceased covering GLP-1 weight loss drugs due to escalating costs. Effective from September 1 2023, the University of Texas System is eliminating coverage for these drugs in its employee and retiree health plans, citing a 233% total cost increase for these medications (resulting in increased premiums by at least 2.5%). Similarly, St. Louis-based Ascension discontinued coverage in July 2023, obligating employees to pay for medications like Wegovy out-of-pocket – considering them lifestyle drugs[5].

If not careful, the off-label use of Semaglutide can be devastating to Risk-Bearing Medical Groups with already thin margins. Particularly groups financially strapped and who have historically had challenges integrating physician behavior on a unified platform (like an Optum). This could be reminiscent of the troubles Medicaid MCOs saw with the Hep C drugs – which came as a sort of Black Swan[6].
Operational Challenges and Possible Solutions
Incorporating Semaglutide into healthcare demands substantial operational overhaul. For a Medical Group, especially a decentralized group (ACOs, IPAs, etc.), the initial costs of staff training, patient monitoring, and follow-up can be high, but these are essential to bolster the integrated, value-based care pathway. The correct identification and administration to eligible patients are paramount to prevent unwarranted financial strain on both the payors and the patients.
For Managed Care and Commercial Payors, the initial reaction is simply to deny/restrict coverage until the risk can be more adequately underwritten. Or shift risk entirely such as through lasering. However, savvy Payors should look into developing risk sharing arrangements with the many startups out there such as Virta for Diabetes Care Management, or CuraFi for managed care markets. Payors should also track short-term and longitudinal outcomes related to decreases in utilization of medical services, surgeries, other high cost drugs, etc. associated with these drugs for populations such as diabetes where these drugs are indicated.
Biopharma's Role in Data Tracking and Outcome Demonstration
Biopharmaceutical companies can play a crucial role by meticulously tracking and analyzing data related to Semaglutide. They must focus on demonstrating the tangible short-term (6-9 months) benefits of Semaglutide, emphasizing the reductions in hospitalizations, surgeries, use of more expensive drugs, and improvement in conditions like sleep apnea. Effective presentation of these outcomes can substantiate the drug's utility and cost-effectiveness, reinforcing its position in treatment protocols.
Similar to Health Plans, Biopharma must take a comprehensive view of obesity and weight-loss as entire strategy and not just a single drug or episode. At any given time, without expanding budgets or premiums, the drug is competing against all other modalities of treating weight loss. So either Biopharma must show savings in short order, or end up negotiating with rebates and fees.
There is a third strategy, which is continuing to market (only compliantly) capabilities to patients directly, or continuing to sponsor using athletes, celebrities, etc. (The old-fashioned way, if you will.)
Conclusion
The Semaglutide narrative underscores the importance of astute navigation through the diverse healthcare terrain. As the drug cements its place in treatment regimes, continuous vigilance, data analysis, and strategic management are essential. Each payor entity, from employers to managed care plans and medical groups, must articulate and implement clear strategies regarding Semaglutide, ensuring its optimal utilization for enhanced patient outcomes without exacerbating the financial load on the healthcare system.
CuraFi aims to emerge as a critical ally in this scenario, assisting in managing drug spend efficiently, ensuring that the right patients have unimpeded access to Semaglutide without inflating costs. By helping to navigate the labyrinth of eligibility and coverage, CuraFi safeguards both patient access and cost optimization (focused on only necessary indications in regulated Managed Care markets), contributing to the balanced and sustainable utilization of Semaglutide.
References: