How Health Plans Can Save on Expensive Specialty Drugs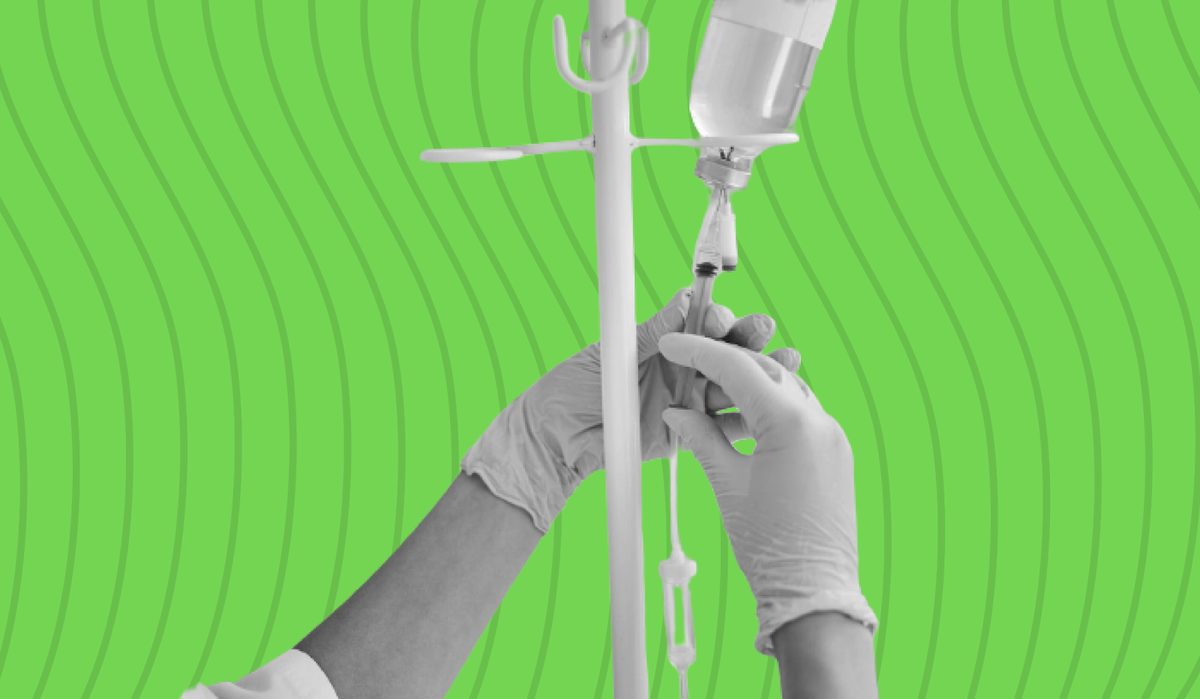 Prescription medication spend is a steadily increasing share of overall healthcare cost. Over the past 15 years, some health plans have seen spend on drugs grow from 10% to 25% of total expenditures per year. These costs aren't driven by the quantity of drugs that beneficiaries are taking now. Instead, the rise in spend is connected to the very high costs of specialty drugs used by a small proportion of patients.1
By some estimates, the cost of specialty medications accounts for more than half of overall drug spend nationwide. These drugs may only account for 1% to 2% of overall claims, but the high price tags cause them to eclipse the spend on more widely used medications.2
The high costs of specialty drugs are driving increases in Medicare Part B drug spend. Between 2008 and 2021, Medicare spending on biologics accounted for 89% of Medicare Part B drug spend growth.3 ​​Ten high-cost drugs, including Ozempic, account for more than one-fifth, or $48 billion, in Medicare Part D drug spending.4
High Costs for Novel Treatments
The nature and novelty of the treatments are important aspects of costs for many therapies. Biologics, many of which are still under patent protection, require more intensive handling and administration techniques. Some treatments, such as intravenous immunoglobulin (IVIG) for rheumatoid arthritis, qualify as medical pharmaceuticals.
The newly approved infused Alzheimer's drug, Lequembi, offers hope to dementia patients, but the price tag is costly. The drug alone will cost over $26,000 per year. The associated costs of gene testing and PET/MRI scans could raise treatment costs to over $80,000 per year.5
Another high-cost drug with expanding use and costs to payors is semaglutide. The diabetes medication also provides weight loss benefits that have made off-label use very popular. Healthcare providers are gaining coverage for use as a weight loss treatment by coding it for treatment as a pre-diabetes measure. With an annual cost of $10,000 per person, increased use is a growing concern for prescription plans.6
Therapies for rare conditions have some of the highest price tags. Hemengix, a gene therapy for adults with hemophilia B, was approved in 2022. The treatment is going to market at $3.5 million per dose, making it the most expensive drug in the world.7
Emerging Therapies
The pipeline for biologics, medical pharmaceuticals, and gene therapies is expanding quickly, and the cost of the resulting therapies is estimated to be in the billions:8
The drug maker Appellis is completing trials of intravitreal pegcetacoplan. If approved, it would be the first treatment for atrophic age-related macular degeneration, which affects over a million Americans. Industry experts predict Appellis will see $2.2 billion in sales by 2028.
The market for monoclonal antibody drugs is growing. AbbVie and Genmab are completing trials for epcoritamab, a CD3xCD20 bispecific antibody treatment for lymphoma. Sales for the therapy, if approved, could reach $1.7 billion by 2028.
Two Crohn's disease and ulcerative colitis therapies are each expected to get FDA approval. Mirikizumab from Eli Lilly and Etrasimod from Pfizer are expected to net $1.2 billion each by 2028.
How Payors Can Minimize Risk
Payors need to look ahead and develop strategies to manage the increasing costs of specialty drugs while still ensuring patient access to life-saving care. A comprehensive approach to evaluating treatment by considering factors including:
Treatment efficacy: Taking a holistic approach to medical and pharmaceutical care can ensure that patients receive the best drug for their situation. This eliminates the risk of prescribing a series of costly therapies with limited efficacy before landing on the right protocol.
Utilizing biosimilars: When possible, payors can work with providers to discuss alternative biosimilars. Some patients may get equal health benefits from a similar, lower-cost treatment.
Optimizing site of service: Some therapies need to be performed at medical facilities, but patients may be able to receive treatment off-site at lower costs. Payors can work with medical professionals to locate non-hospital based ambulatory infusion centers as a lower cost treatment option.
Implementing step therapy and formulary controls could also help to minimize risk.
Sources: