The Benefits of In-Office Infusion Centers for Rheumatologists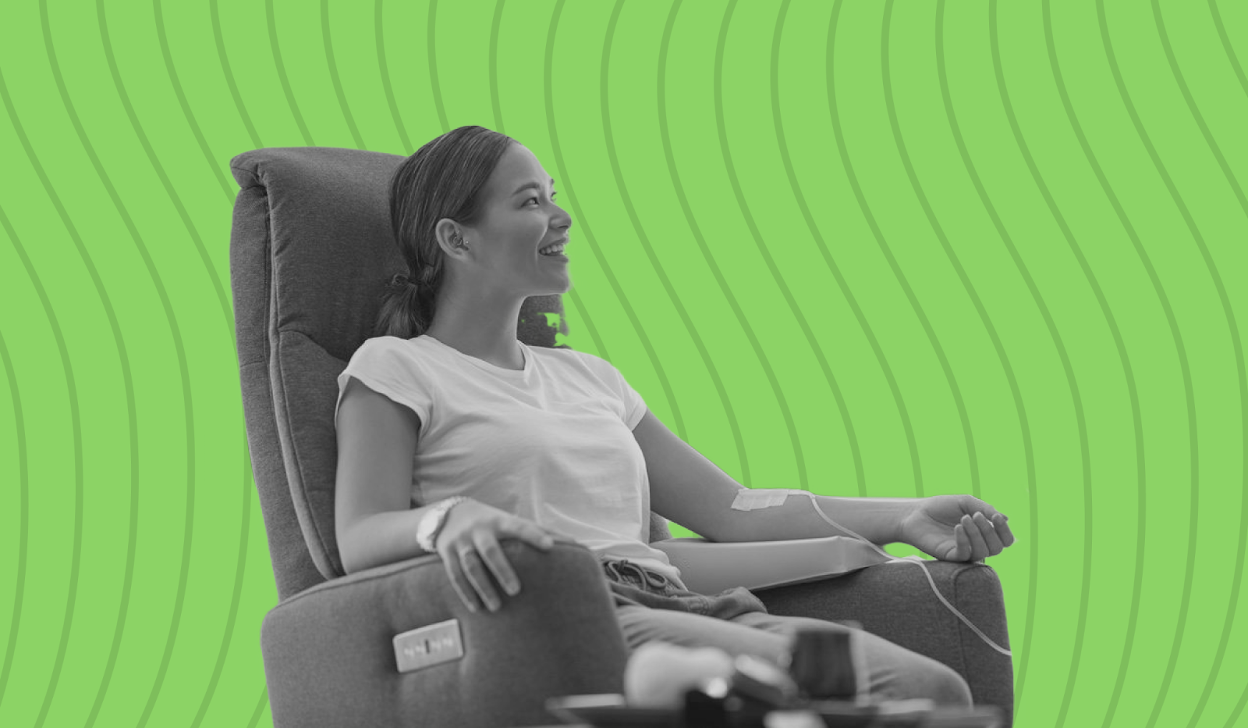 Biologic infusions offer highly specialized and targeted treatments for many rheumatologic conditions. Historically, such treatments were confined to hospitals or infusion centers, which increase patient handoffs and cost of care.
In-office infusion centers have many advantages for providers and their patients. They offer patients flexibility and convenience but also ensure top-notch, cost-efficient care with their specialist provider. In-office centers can deliver biologic medications to manage conditions like lupus, rheumatoid arthritis, osteoporosis and more. They improve patient care and long-term treatment outcomes enabling providers the ability to directly oversee their patient's progress over time.
Benefits for Providers
Streamlined Care and Treatment Delivery:
With in-office infusion centers, rheumatologists can provide end-to-end care for their patients. This integration ensures continuity of patient care by allowing rheumatologists to administer infusion medications in the same setting where they manage other aspects of treatment. This streamlined approach not only saves time but also enhances patient adherence, as external patient referrals are dramatically reduced.
Biologic therapies have transformed the management of autoimmune conditions such as rheumatoid arthritis, psoriatic arthritis, and ankylosing spondylitis. In-office infusion centers enable rheumatologists to respond quickly to new diagnoses and provide optimal treatment delivery and monitoring.
Effective Monitoring and Management of Side Effects:
Infusion therapies in rheumatology can sometimes carry the risk of adverse effects. In-office infusion centers provide a controlled environment where trained medical professionals can carefully monitor patients during and after their infusion treatments. This close monitoring facilitates early detection and prompt management of any potential side effects, ensuring patient safety and well-being.
In certain rheumatic conditions such as systemic lupus erythematosus or vasculitis, high-dose intravenous steroids are administered. In-office infusion centers allow rheumatologists to closely monitor patients during the administration of these medications, promptly addressing any immediate adverse reactions that may arise.
Patient Comfort and Convenience:
Typically, patients are referred to hospitals or outpatient infusion centers for treatment.
With many patients to attend to, these centers often lack the capacity for individualized care. Moreover, the cost of treatments at these sites can be burdensome for both patients and insurance providers which can lead to low adherence or even treatment abandonment.
In-office centers can help close this gap in patient care by providing infusions in an environment where patients are familiar.
In-office infusion centers prioritize patient comfort, enabling patients to receive care in a setting overseen by their specialist provider. These centers often feature comfortable infusion chair, and amenities like Wi-Fi, TVs, or reading materials. By providing a patient-friendly environment in a familiar setting, in-office centers can increase patient adherence.
In Closing:
As healthcare continues its trajectory towards value-based care, the benefits of in-office infusions will become even more apparent as payors look to cost-effective solutions. Providers will be better positioned to demonstrate the quality of care they offer, and patients will benefit from more effective and efficient treatment options.